Welcome To Cottonwood Elementary!

Mar. 21 AR Parties
Mar. 22 Kindergarten – Muffins with Mommy
9:30-10:30
Mar. 26 Kindergarten Field Trip-
Great Plains Nature Center
Kindergarten Roundup 6:30-7:30
https://app.peachjar.com/flyers/687082/districts/9179

April 9 2nd/3rd Grade Program
AHS @ 7pm
April 11 Fourth Grade – ZOO
April 12 Father/Daughter Dance 6-8 pm
April 18 Kindergarten Program 6 pm
First Grade Program 7 pm
April 26 TALENT SHOW @ 1:30 pm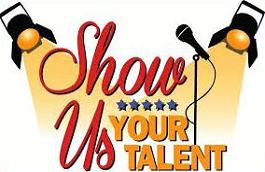 Cottonwood Spring Fling
@ All Star Sports 6-8 pm
---
Mission Statement
We will work together at Cottonwood Elementary to be responsible, respectful and resourceful life-long learners.
We will do what is right.
CORE VALUES
The Cottonwood community believes the following statements will help develop students to become successful life-long learners.
RESPECT:
We believe all members of the school community are to be treated with respect.
RESPONSIBILITY:
We believe all individuals are accountable for their actions and all community members are stakeholders in the educational process.
SAFE AND ORDERLY ENVIRONMENT:
We believe learning takes place in a positive, safe, and orderly school environment.
HIGH EXPECTATIONS:
We believe challenging expectations develop high academic and social achievement.
SUCCESS:
We believe all Cottonwood community members will be successful when we focus and reflect on standards and individual needs.