Welcome To Cottonwood Elementary!
**Cottonwood Yearbooks are still on sale!**
Stop by the office and order one before they are gone!!
Do you have a child who will be going in to 6th grade next year? The Middle School is hosting an orientation for incoming 6th graders. Click on the link below for more information!
https://s3.amazonaws.com/scschoolfiles/686/6th_grade_orientation_1.pdf





School Supply Kits for 2019-20 are now on Sale!
http://www.shopttkits.com
Account #28099
April 18 Kindergarten Program 6 pm
First Grade Program 7 pm
April 22 NO SCHOOL
April 25 CES Open House 5-7 pm
April 26 TALENT SHOW @ 1:30 pm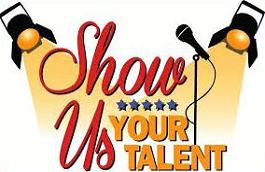 Cottonwood Spring Fling
@ All Star Sports 6-9 pm
May 3 Kindergarten Visitation
* 9:15-11:15 and *1:15-3:15
(no school for current Kindergartners)

---
Mission Statement
We will work together at Cottonwood Elementary to be responsible, respectful and resourceful life-long learners.
We will do what is right.
CORE VALUES
The Cottonwood community believes the following statements will help develop students to become successful life-long learners.
RESPECT:
We believe all members of the school community are to be treated with respect.
RESPONSIBILITY:
We believe all individuals are accountable for their actions and all community members are stakeholders in the educational process.
SAFE AND ORDERLY ENVIRONMENT:
We believe learning takes place in a positive, safe, and orderly school environment.
HIGH EXPECTATIONS:
We believe challenging expectations develop high academic and social achievement.
SUCCESS:
We believe all Cottonwood community members will be successful when we focus and reflect on standards and individual needs.